Pre-Teen and Teen (7-18 Years) Immunizations
Immunizations are recommended throughout life – they are not only for children. It is important for pre-teens and teens to continue getting regular check-ups, that include all recommended immunizations. Certain immunizations are recommended specifically for pre-teens  at the 11-12 year old check-up, including the tetanus, diphtheria, and acellular pertussis (Tdap) booster, the Human Papillomavirus (HPV) vaccine series, and the Meningococcal vaccine.  Pre-teens and Teens also need a yearly influenza (flu) vaccine and may need to catch-up on any childhood immunizations they missed.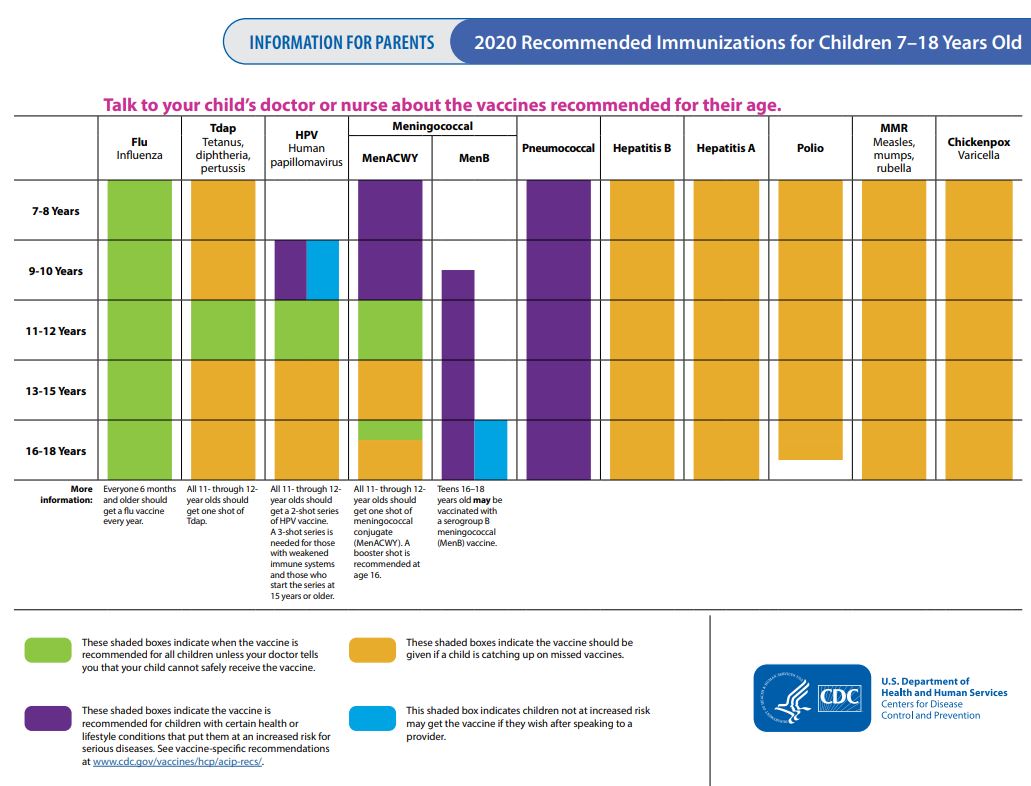 For more information on Pre-teen and Teen immunizations visit the CDC's website.
Resources
Get Vaxed

 (health website for adolescents and young adults)
Printable Materials