Infant (Birth-6 Years) Immunization
Outstanding progress has been made in immunization coverage rates for children with coverage at the highest level ever recorded for most vaccines. Over a million of our nation's children are not adequately immunized. And approximately 23% of two year old children in Pennsylvania are not up-to-date for all recommended vaccines. Each year more than 130,000 children are born in Pennsylvania and each are in need of protection from diseases. Infants and young children are particularly vulnerable to many serious illnesses and diseases. Immunizations are the best way for parents to protect the health of their children for a lifetime.
Disease causing viruses and bacteria are still circulating and we still have incidents of reemergence of diseases. For example, Pertussis or whooping cough is a highly contagious vaccine preventable disease that has seen a substantial increase in reported cases among children in Pennsylvania. Many of today's parents have never seen the types of disease that modern immunizations prevent; however, these illnesses are serious and still pose a threat. The good news is that immunization has never been safer, or easier, than it is today. Making sure that your child is properly immunized is one of the best things you can do for your child as a parent.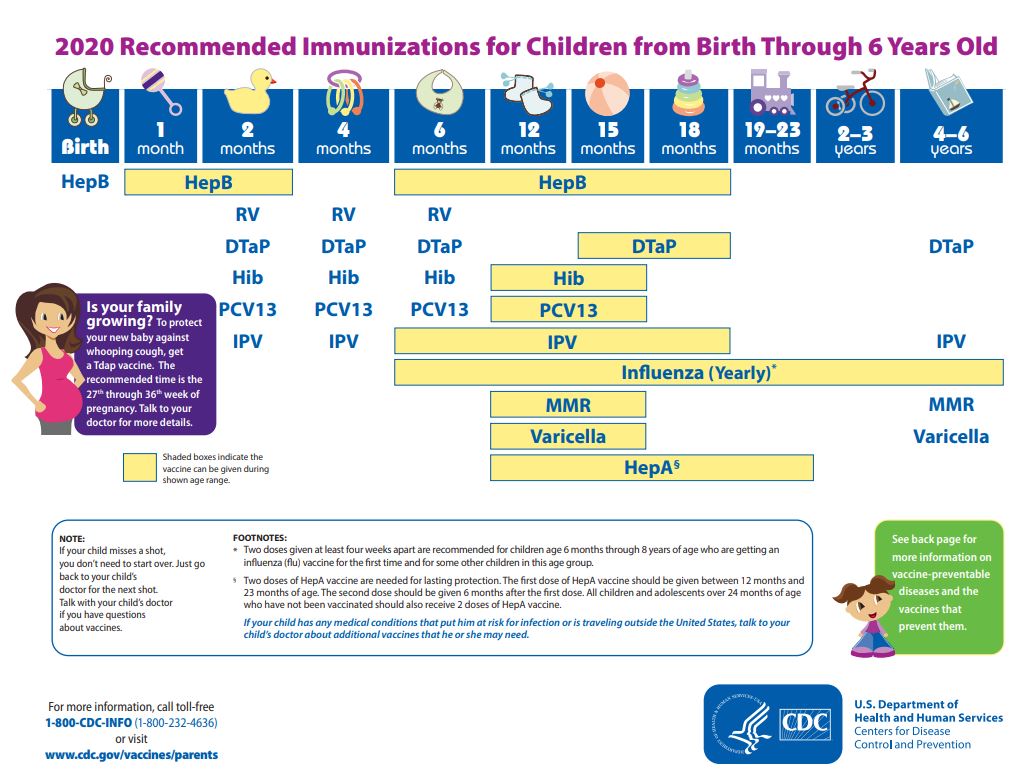 Resources: 
Vaccines for Children Infographic