Schedule: All children and teens in the U.S. should get 3 doses of hepatitis B vaccine. Infants should receive the first dose within 24 hours of birth. Many adults are at risk of hepatitis B and should be vaccinated. Adults should receive 2 or 3 doses of hepatitis B vaccine depending on the brand of vaccine.
Polio, or poliomyelitis, is a crippling and potentially deadly disease. It is caused by the poliovirus. The virus spreads from person to person and can invade an infected person's brain and spinal cord, causing paralysis (can't move parts of the body).
Polio can be prevented with vaccine. Inactivated polio vaccine (IPV) is the only polio vaccine that has been given in the United States since 2000. It is given by shot in the arm or leg, depending on the person's age. Oral polio vaccine (OPV) is used in other countries.
Websites:
CDC website provides accurate information on polio disease and vaccine.
Information for healthcare professionals
Information for travelers
CDC's global polio eradication efforts
Vaccines.gov provides resources from federal agencies for the general public and their communities about vaccines across the lifespan.
Children's Hospital of Philadelphia provides questions and answers about Polio from the Vaccine Education Center.
Immunization Action Coalition offers free information and downloads for healthcare providers, coalitions, and parents.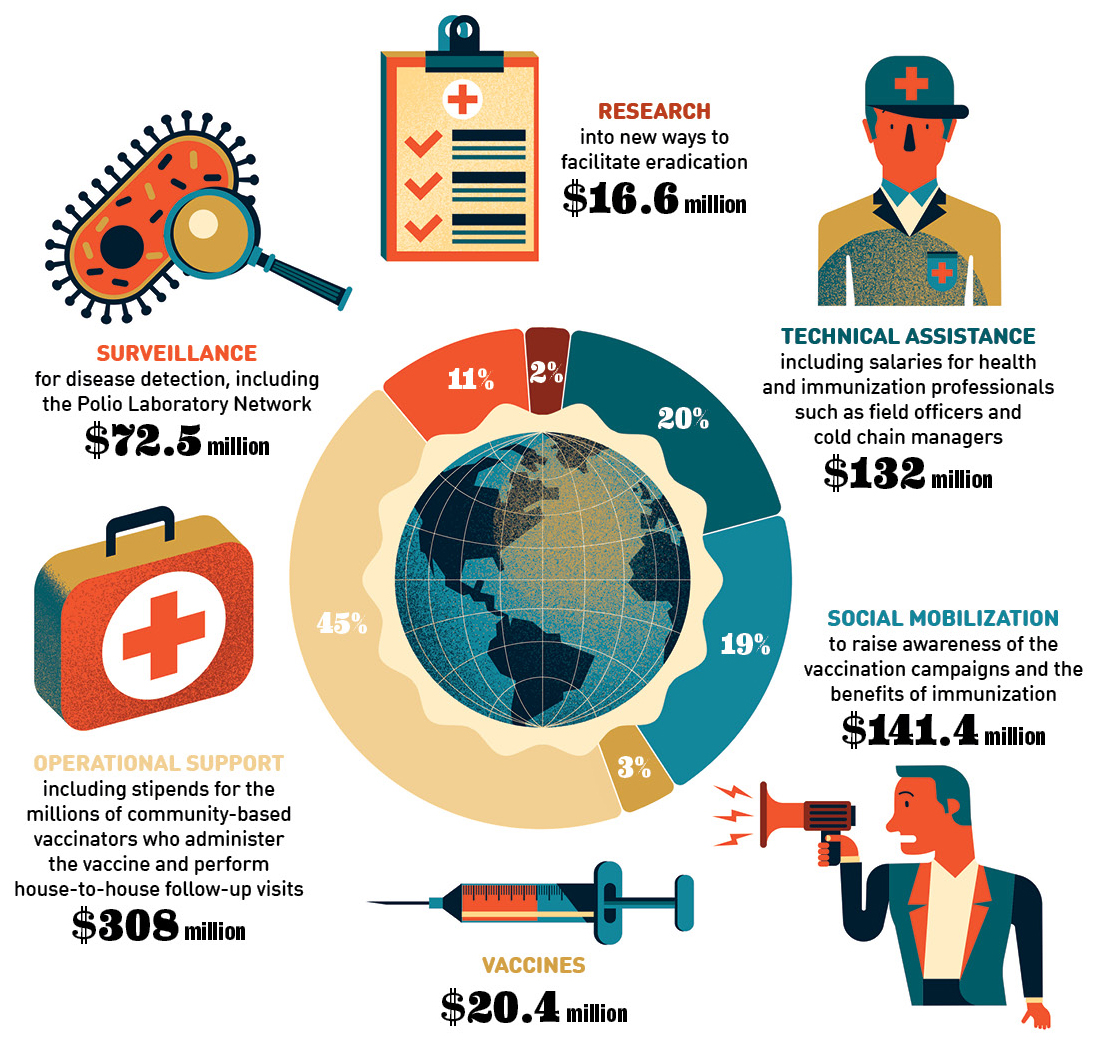 Personal Testimonial on Polio