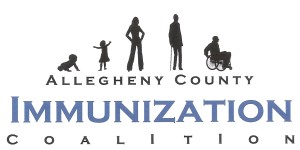 Coverage Area
Allegheny County
Mission
Promoting immunizations across the lifespan.
Goal
"Community Immunity"
Meeting Information:
Allegheny County Immunization Coalition
c/o Allegheny County Health Department
425 First Avenue (Entrance is on Cherry Way)
Pittsburgh, PA 15219
Contact Information:
Stephen Forest, Chair
Email: stephen.forest@alleghenycounty.us
Visit Our Website: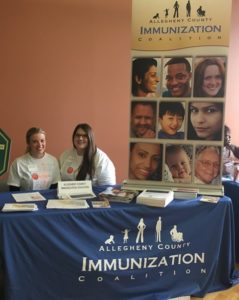 Infection Preventionists Nina Tatar (left above) and Alyssa Parr (right),  are not only influenza activists at UPMC but also work hard in the community for vaccination awareness. On July 23, 2017 as part of Allegheny County Immunization Coalition efforts, the two provided the PA Department of Health regulations to parents of young school children at National Council of Jewish Women's Annual Back 2 Schoolstore.
Coalition Videos & Materials: