SAVE THE DATE: PAIC Annual Meeting and PIC Conference 2019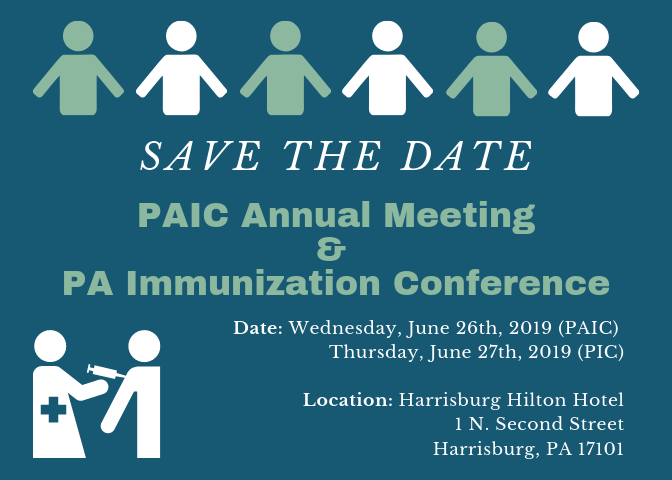 Local Coalition Highlights
MCIC Educational Dinner- Save the Date!

Save the Date- May 8, 2019 for MCIC's annual educational dinner!

Kids at Ruppert Elementary School Learn About Victor Vaccine!

Every year Rupert Elementary School prepares to celebrate DEAR (Drop Everything And Read) Day by inviting selected area residents and community and organization leaders to share the joy of reading with students. This year David Genoa, from the Montgomery County Health Department, read the story of Victor Vaccine!
Upcoming Events
When: February 13, 2019 @ 2:00 pm – 3:00 pm
Where: http://www.phf.org/events/Pages/Perspectives_on_Oropharyngeal_Cancer.aspx
Perspectives on Oropharyngeal Cancer: Scientific Overview, Clinical Expertise, and Personal Experience Save the Date: Wednesday, February 13, 2019, from 2-3pm EST Every year, over 33,000 men and women are diagnosed with a cancer caused by[…]
When: January 24, 2019 @ 8:00 am – 9:30 am
Where: R Ground Conference Center at Tower Health (Reading Hospital), 420 S 5th Ave, West Reading, PA 19611
Parking is in 5th Street Garage. Please check the board when entering for the room number.
Information for Coalitions