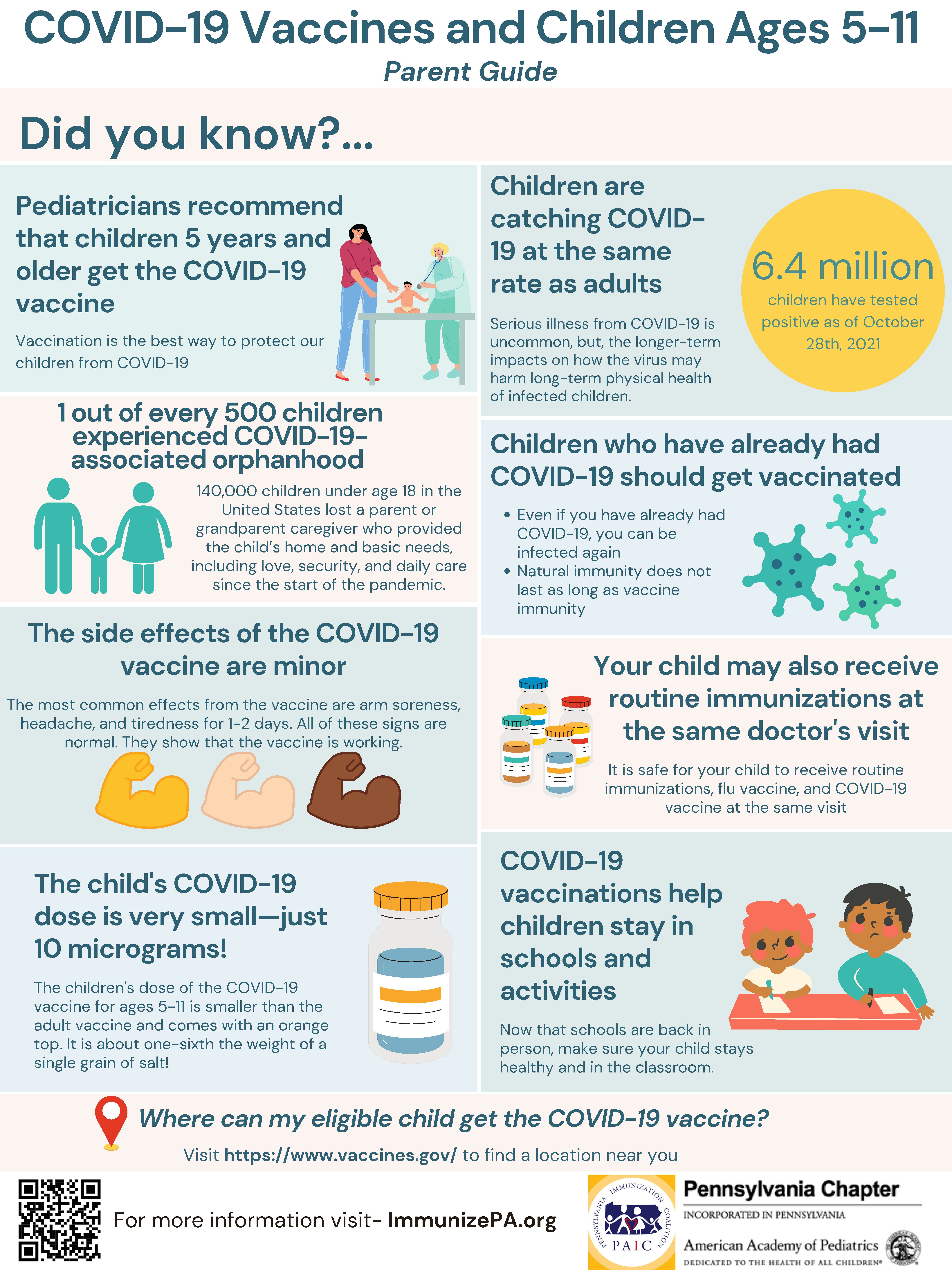 New PAIC/PA-AAP Factsheet! "COVID-19 Vaccines and Children Ages 5-11 – Parent Guide"
With many parents having questions about the new ACIP recommendation, this new factsheet addresses common question parents may have about the COVID-19 EUA for children aged 5-11. 
Spanish and Korean versions will be available soon
We encourage you to circulate and add your organization's logo to the factsheet. If you are planning on co-branding please let Kayla Knock at kknock@paaap.org know in advance.
Search Our Website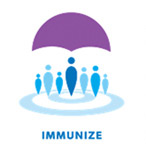 The Pennsylvania Immunization Coalition encourages all Pennsylvania residents to receive all recommended, age-appropriate immunizations.  Based on overwhelming scientific evidence, we believe that vaccines are safe and effective, and not only protect individuals, but entire communities, including those who are too young to be fully immunized or others who cannot receive recommended immunizations due to compromised immune systems.
Donate to PAIC with PayPal