Rural Newspaper Ads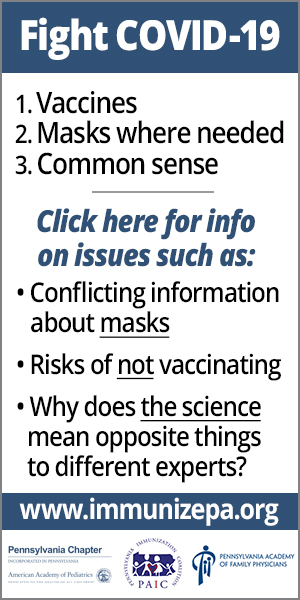 The Pennsylvania Chapter of the American Academy of Pediatrics (PA AAP) in collaboration with the Pennsylvania Academy of Family Physicians (PAFP) and the Pennsylvania Immunization Coalition (PAIC) have launched an ad campaign designed to educate residents on COVID-19 immunization and to be featured in local publications throughout the Commonwealth's rural communities.
The campaign is a series of four different immunization information "ads," running one per week over four weeks. The ads have begun after Labor Day and continue through October with a new ad published every week. Each ad addresses everyday questions about the COVID-19 vaccine, why scientific experts have differed on recommendations, and masks. For example, "Why is there conflicting information about masks?" and "Should I wait for a newer COVID vaccine that targets the newer variants?" are among the questions in the ads along with evidence-based answers and guidance for community members. Ads will be running in the following counties, so be on the lookout!
Adams, Bedford, Blair, Bradford, Clarion, Franklin, Fulton, Greene, Huntington, Jefferson, Juniata, Mckean, Mifflin, Perry, Potter, Snyder, Somerset, Susquehanna, Tioga, Union, Venango, Warren, Crawford, Clearfield, Indiana
Want to see the answers to the questions in the ads? Click here!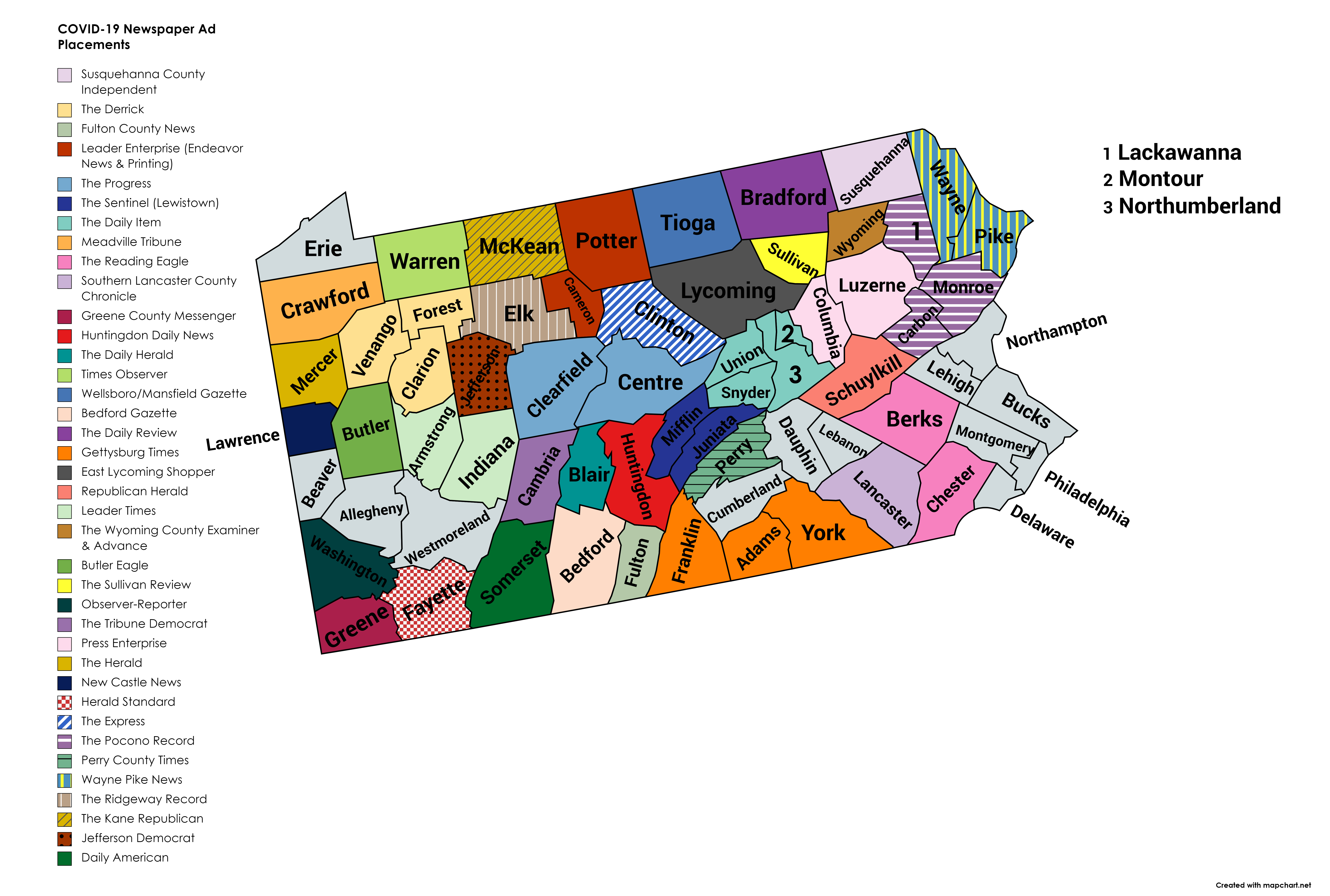 Search Our Website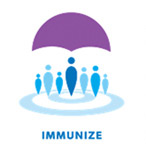 The Pennsylvania Immunization Coalition encourages all Pennsylvania residents to receive all recommended, age-appropriate immunizations.  Based on overwhelming scientific evidence, we believe that vaccines are safe and effective, and not only protect individuals, but entire communities, including those who are too young to be fully immunized or others who cannot receive recommended immunizations due to compromised immune systems.
Donate to PAIC with PayPal