Coverage Area
Chester County
Mission Statement
It shall be the mission of the Chester County Immunization Coalition to promote recommended immunizations for all Chester County residents across the lifespan.
Goals
Advocate countywide public and professional immunization education efforts
Facilitate and support sustained partnerships among community immunization stakeholders and the Chester County Health Department
Inform and advocate policy issues relating to immunizations
Promote awareness of proper vaccine storage, handling, and documentation
Support the Pennsylvania Immunization Coalition's statewide initiatives
Meeting Location:
Government Services Center
601 Westtown Road
West Chester, PA 19380
Contact Information:
Laura D. Harbage, Chair, BSN, RN, Public Health Nurse
Chester County Health Department
Chair Chester County Immunization Coalition
601 Westtown Road, Suite 180
P.O. Box 2747
West Chester, PA 19380-0990
Phone: (610) 344-6252 | Fax: (610) 344-4533
Email: lharbage@chesco.org
Photo left to right: Michele Steiner- CCIC secretary, Diane McGowan- speaker, Martin's Flu Foundation, Erica De Wald- speaker, Every Child By Two, Laura Harbage- CCIC Chair, Julieta Calmon- CCIC Treasurer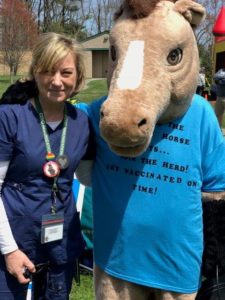 Laura Harbage and Chester (Michele Steiner) made an appearance at Healthy Kid's Day at East Goshen Park to have fun with kids and share CCIC's message "Don't Horse Around, Get Vaccinated!"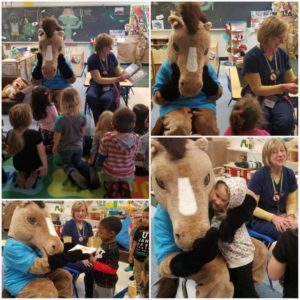 Laura Harbage and Chester reading to children at Head Start.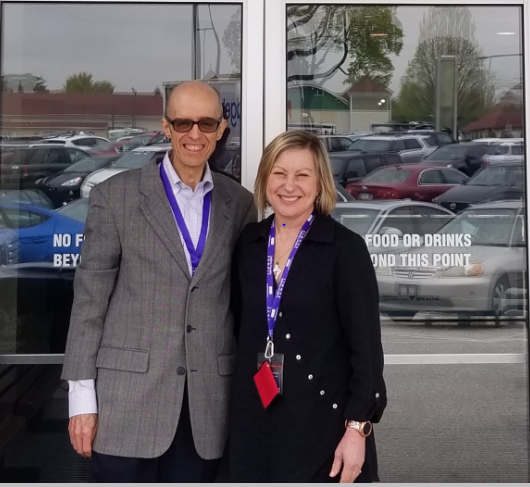 Laura Harbage and Dr. Victor Alos at the CCIC 2019 Education Dinner