Coverage Area
Chester County
Mission Statement
It shall be the mission of the Chester County Immunization Coalition to promote recommended immunizations for all Chester County residents across the lifespan.
Goals
Advocate countywide public and professional immunization education efforts
Facilitate and support sustained partnerships among community immunization stakeholders
Inform and advocate policy issues relating to immunizations
Promote awareness of proper vaccine storage, handling, and documentation
Support the Pennsylvania Immunization Coalition's statewide initiatives
Meeting Location:
Government Services Center
601 Westtown Road
West Chester, PA 19380
Virtual until further notice – For meeting link, email Rachel Hahn to be added to our local coalition email list.
Contact Information:
Rachel Hahn, MPH
Immunization Coalition Coordinator – PA AAP
Staff Support – Schuylkill, Chester, and Berks County Immunization Coalitions
PA Chapter, American Academy of Pediatrics
Rose Tree Corporate Center Two, Suite 4000
1400 North Providence Road, Media, PA 19063
Phone: 484-446-3058
Email: rhahn@paaap.org
Laura D. Harbage, Chair, BSN, RN, Public Health Nurse
Chester County Health Department
Chair Chester County Immunization Coalition
601 Westtown Road, Suite 180
P.O. Box 2747
West Chester, PA 19380-0990
Phone: (610) 344-6252 | Fax: (610) 344-4533
Email: lharbage@chesco.org
***A Message from our PA-AAP Intern – Please Participate!!***
Hello, my name is Ana Landi Pereira. I am pursuing a Master's in Public Health from Temple University and will graduate this May. I am interning with PAIC/PA-AAP for my fieldwork. For my fieldwork project, I chose to develop an Immunization Toolkit for the Pennsylvania Immunization Coalition. The Immunization Toolkit focuses on providing the community with knowledge and understanding about vaccine-preventable diseases. The Immunization Toolkit offers information about vaccination, PA immunization policies, a sample letter to advocate for immunization policy, and additional support. I have also developed two surveys, Pre-survey and Post-survey which will help me collect data and analyze the effect of the Immunization Toolkit.
Thank you for taking the time to look over the Immunization Toolkit and complete the surveys. It will help me finish my thesis and graduate this May.
Vaccine Clinics: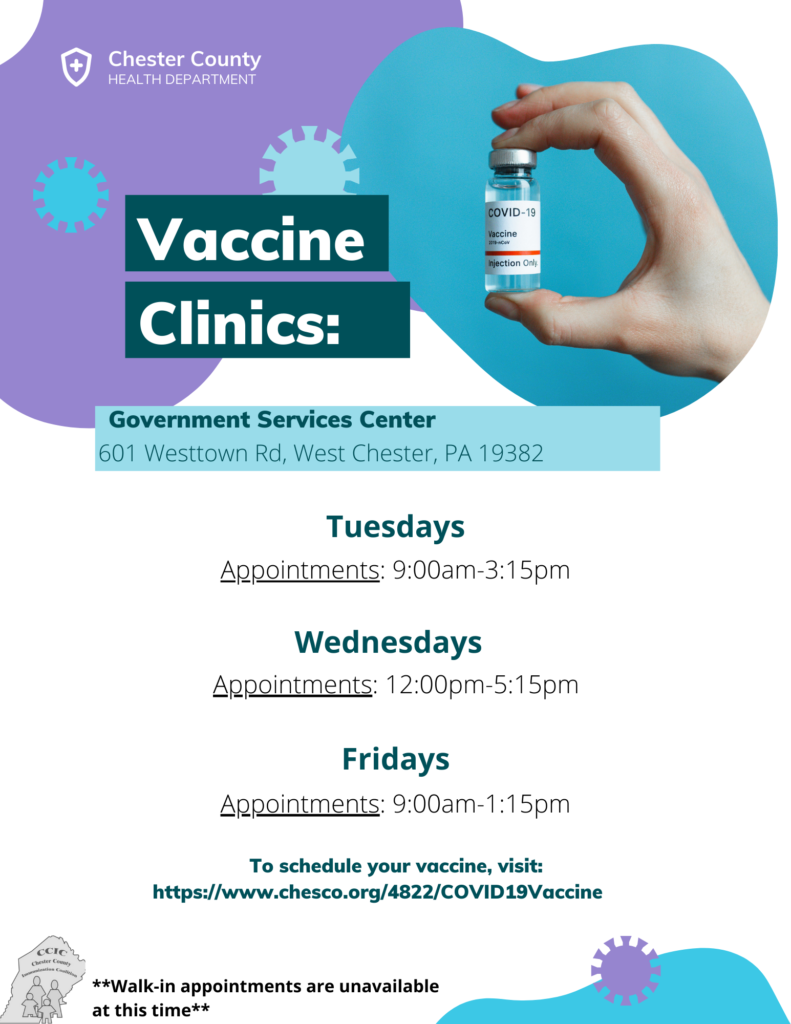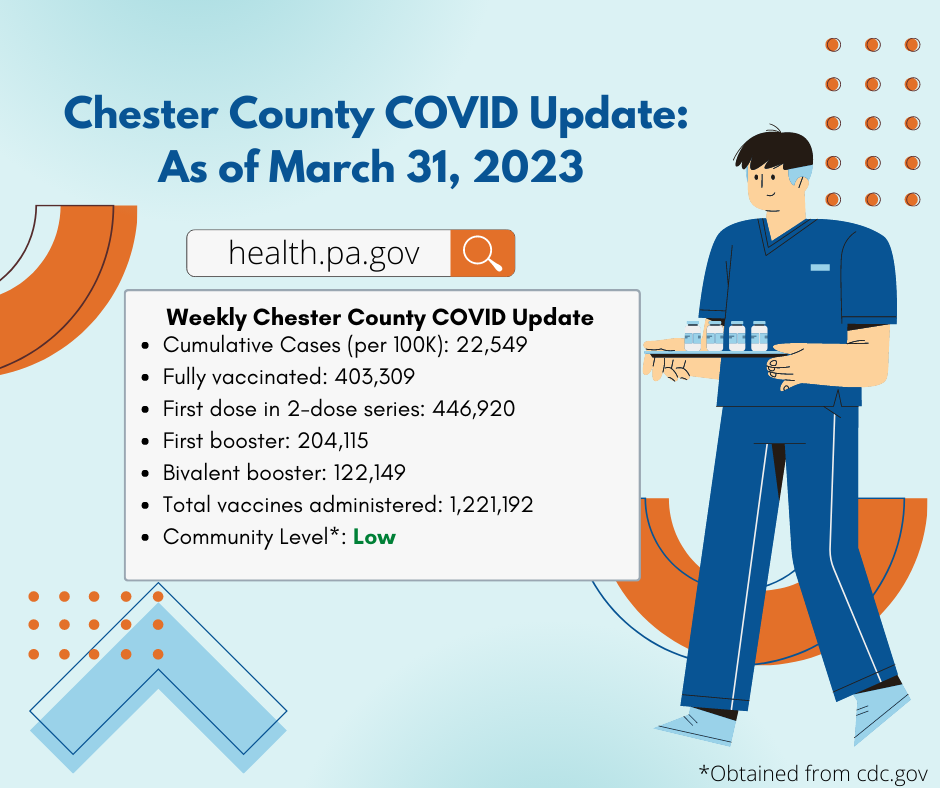 Coalition Photos: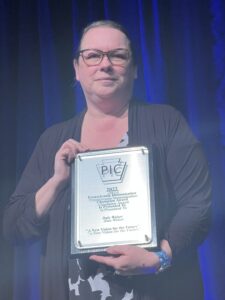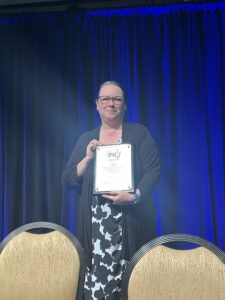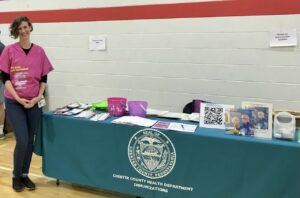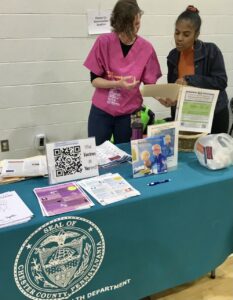 Kristin Wilhide representing the CCIC at Healthy Kids Day at the Kennett Area YMCA!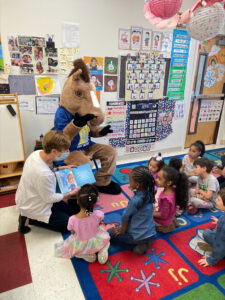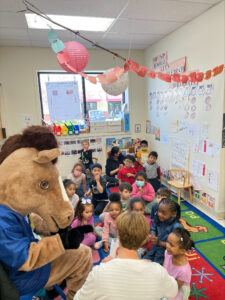 Nurse Pat and Chester reading "Ava the Antibody" to children at Head Start for National Infant Immunization Week (NIIW).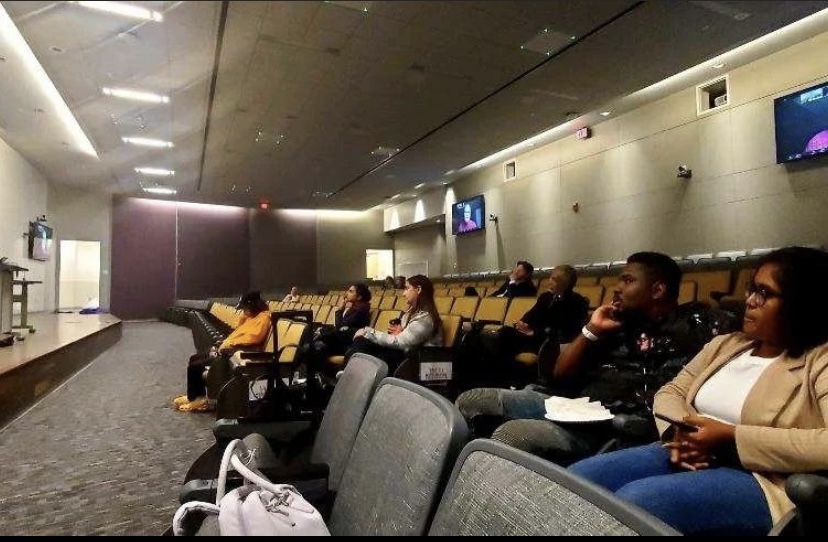 West Chester University – Film Event 9-29-22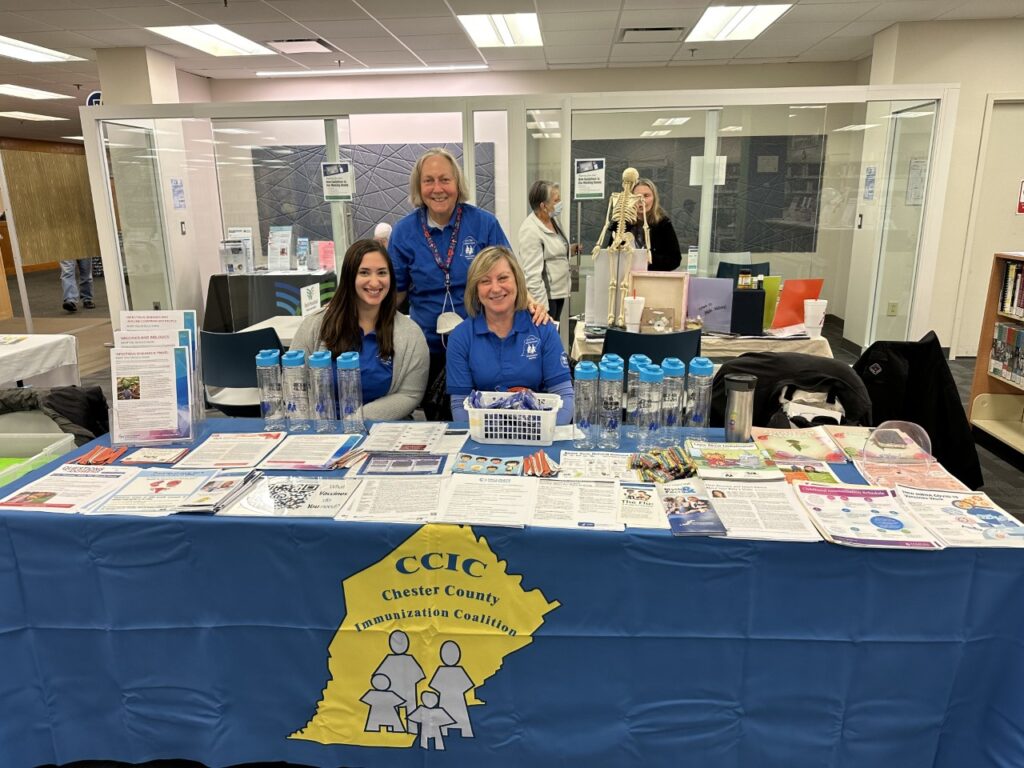 Laura, Julieta, and Rachel at the 2023 Chester County Library Fit Fair!